Overseas Internship Videos

Each student must complete a graduation project and internship prior to graduation. The Department is actively expanding overseas and cross-strait Industry-academia Collaboration so that students can not only match their learning with their aptitude, but also enjoy learning much more through these relationships. Graduates not only earn a degree, but are also cultivated as talents with professional skills popular in industry. Therefore, graduates have multiple career prospects upon graduation. Aside from further study, they can also become certified medical device engineers, patent engineers, equipment engineers, software engineers, or work in the industry in marketing service or design development.
   Internship visits in domestic hospitals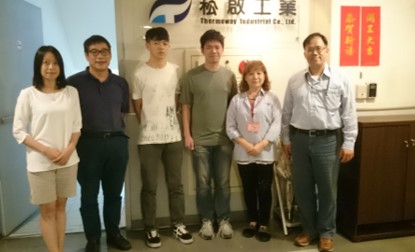 THERMOWAY INDUSTRIAL CO., LTD.
Taoyuan Armed Forces General Hospital
Taipei Veterans General Hospital
   Overseas internship results